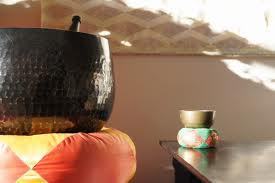 Date:
Sunday 9 December 2018 (10:45 -12:45)

Location:
Dublin Shambhala Center
Contact person : Jim Norton
Meditation and Conversation
Every Sunday morning we gather to practice meditation together with tea and conversation before and after.
Nice opportunity to meet like minded people in a relaxed and friendly setting.
We open and close the morning with chants from the Shambhala Buddhist tradition, with sitting and walking meditation in between.
Its best to come to a Wednesday Open night for intitial instruction before coming on Sunday (or one of our intro courses) although instruction on the Sunday can be arranged by advance request only.
Suggested donation is 5-10 euro.